3 tags
The future is mos def here! →
Robots. iPads. Remote control?? We're definitely in 2012!
What Google glasses could eventually be... →
"Life is what happens when you're making other plans."
– John Lennon
Simply... wow. →
You Cannot be Smart and in Love at the Same Time:...
skaarendesign: A great presentation has the soul of a well-made documentary and the intelligence and artistry of a well-defended court case. Designers are a rare breed of problem solvers. They see shapes, forms, textures, typography and colors where most people only see billboards, magazine pages, or television ads. This means designers are born with a certain kind of superpower that makes...
4 tags
5 tags
Brilliant? Or a potential waste of resources? →
A company is now offering QR code applications on your business rooftop. Think Google Earth. Interesting.
Great tutorials for poster designs! →
Last song of the night from an Irish Music Pub...
5 tags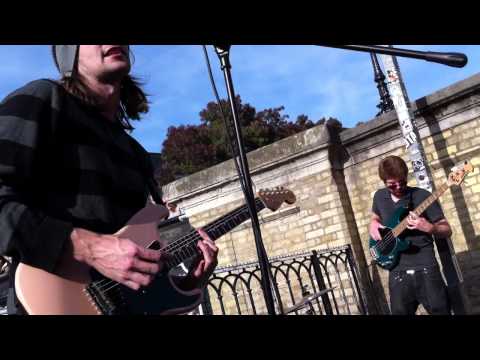 Pure genius! Enjoy! →
Modern Family "Dude Ranch"
Phil: It's just that when you say "Phil is my son-in-law", it sounds like you're saying "Phyllis, my son-in-law."
Jay: That's ridiculous.
Phil: Who is your son-in-law?
Jay: Phyllis!
How to Look Amazing* in Pictures: Secret Tips From... →
Great tips to use when in front of a camera.
Home and jet lagged.
After a wonderful trip to Dublin, Ireland and London, UK for two weeks… it's back to the grind and adjusting to my home time zone. Not an easy task but some melatonin should hopefully do the trick tonight. Oh well, welcome back to life. The trip was a memorable one. I'll miss the daily pint and sleeping-in the most!